about us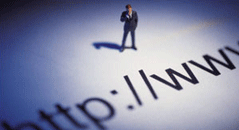 Tyrone Design is based in Belfast and provides a full range of web design and branding services ranging from the most basic website designs, to ecommerce solutions, logo designs, social media and branding packages. Lead by a team of design professionals with over 15 years experience, Tyrone Design was formed specifically with the goal of taking what has previously been a complicated and expensive experience and turning it into a cost effective and simple process.

Tyrone Design is the perfect solution for any business looking to take advantage of the opportunities the Internet presents while ensuring every aspect of the design, development and support process is taken care of by people who know what they are doing. Please visit our services page to see what we can do to grow your business. Alternatively if you are in need of some inspiration visit our portfolio page to view some recent examples of our work.
our approach
Our ability to understand the specific needs of a client, their frame of mind and to improvise the same is a challenge we have been successfully handling. We not only give our clients satisfaction in terms of quality but our services are amazingly affordable. Designing with usability is our focus in order to deliver user friendly websites. What makes our design services preferred over others:

our websites are interesting and informing with ease of use a major priority.
usability is given due stress - our clients are never left in a haze of confusion as to what should be done next.
we help in creating a strong brand image - we believe your brand reflects your business so we try to make the best out of it.
we adapt to changing marketing strategies very easily and are proud about it.
our designs pertain to the latest standards and are not saturated with irrelevant components that could cause a snag while using.
Regardless of the size of the business, Tyrone Design are focused on providing a website that has the highest potential to generate substantial revenues. Contact us today to discover a whole new side of your business that you never imagined possible.

...making websites more effective for small and medium business